Ich werde sehr oft gefragt, wie ich auf bestimmte Reiseziele komme und ob ich diese lange Zeit im Voraus plane. In der Tat bin ich ein relativ spontaner Mensch, was bedeutet, dass ich in seltensten Fälle Monate vorausplane, außer es handelt sich um einen längeren, mehrwöchigen Rundtrip.
Viele Ziele ergeben sich einfach so, da ich kurzfristig Lust habe weg zu fliegen und dann schaue ich mir an, was in dem passenden Zeitraum möglich ist. Für die Osterzeit hat dieses Mal Senegal sehr gut gepasst und da ich bisher nur in Marokko war und noch keine anderen afrikanischen Länder gesehen habe, fiel die Entscheidung sehr schnell.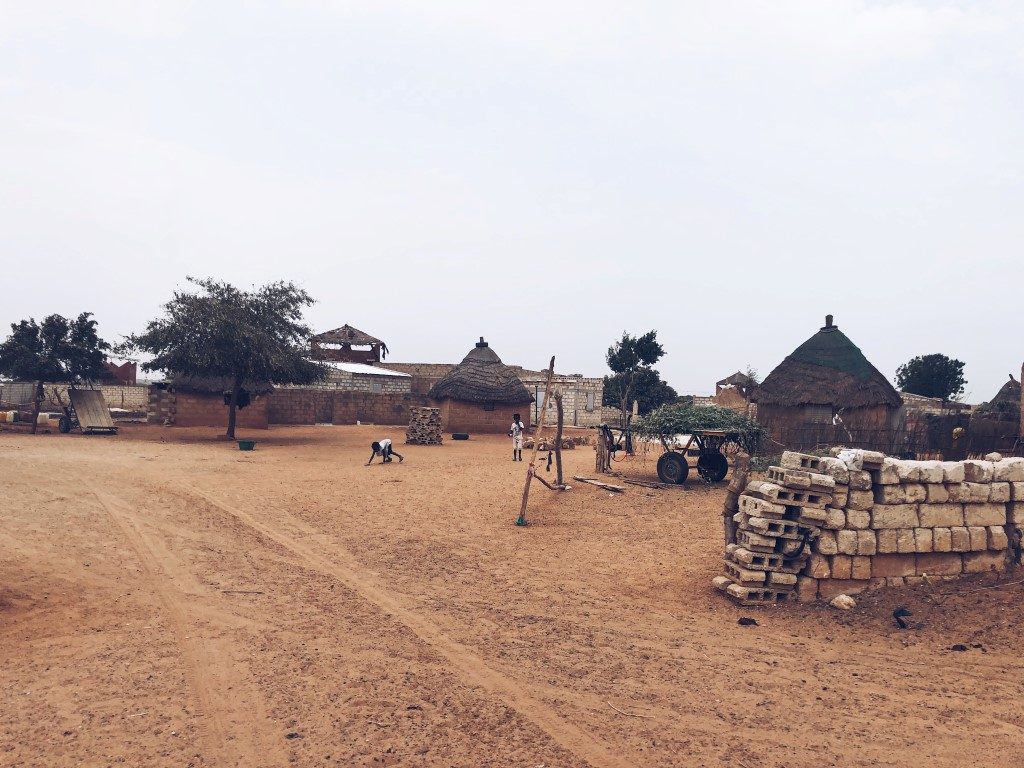 Da ich bereits die wichtigsten Impfungen für Mittelamerika hinter mir hatte, musste ich mich um nichts mehr kümmern. Ich habe mich auch dagegen entschieden, die Malariaprophylaxe einzunehmen, denn man sollte seinem Körper auch nicht unnötig mit zu vielen Impfungen und Wirkstoffen"belasten".
Ich hatte mir im Vorfeld wenig Gedanken darüber gemacht, wie es in Senegal sein könnte. Laut Auswärtigem Amt wurde davon abgeraten, den Süden zu besuchen, weshalb ich mich dafür entschied nur im Westen zu bleiben – Region Dakar bis Sally.
Die Hauptstadt Dakar beherbergt über einer Million Menschen und ist die weiteste westlich gelegene Stadt Kontinentalafrikas. Sie wird nicht umsonst als Berlin Westafrikas bezeichnet und es gibt einige Sehenswürdigkeiten, die es wert sind besichtigt zu werden, wie zum Beispiel die Mosque of the Divinity oder die zahlreichen kleinen verwinkelten Gassen der Altstadt.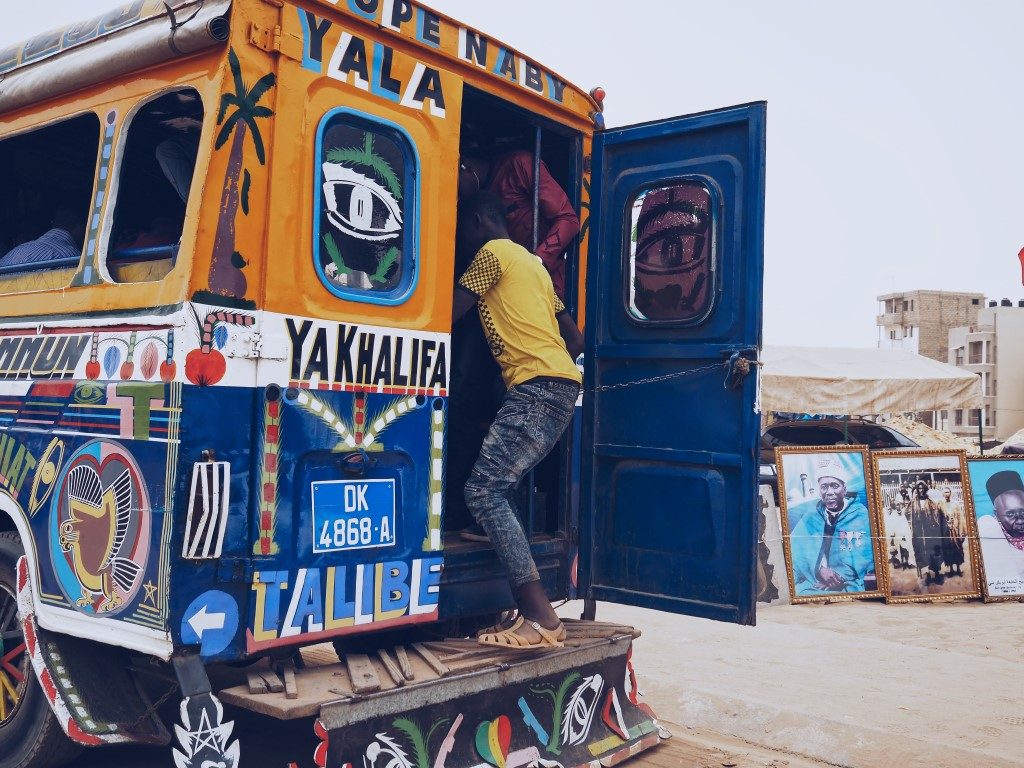 Beim Monument de la Renaissance africaine – eine 49 Meter hohe Bronzestatue – finden regelmäßig verschiedene Veranstaltungen statt. Ich hatte das Glück ein Konzert von Davido zu sehen, der momentan durch Afrika tourt. Ursprünglich sollte das Konzert um 20 Uhr beginnen, jedoch gab es zwischendurch noch einige Vorgruppen. Nach vielen technischen Problemen kam Davido endlich auf die Bühne: um 1.30 Uhr morgens. In Deutschland undenkbar gewesen… Aber sehr cool war das Konzert und der ganze Abend dennoch!
In jedem Fall sollte man sich einen Nachmittag die Zeit nehmen und an die Strände fahren, zum Beispiel nach M´Bour, wo man die Ankunft der Fischer (Pirogen) gegen 17 Uhr beobachten kann. Dann wird es sehr trubelig, wenn die Boote nach und nach anlegen und die Fische in LKW´s verfrachtet oder direkt vor Ort auf dem Fischermarkt verkauft werden.
Eine Übernachtung gab es dann auch auf der Insel Gorée, die insbesondere dafür bekannt ist, weil hier damals Sklaven über den Atlantik verschleppt wurden. Heute ist die Insel über eine Fähre erreichbar und man findet dort ein sehr hübsches Künstlerviertel und eine Altstadt, die zum Weltkulturerbe gehört.
Entfernt von den großen Städten gibt es großartige Einblicke in faszinierende Landschaften, die insbesondere durch Affenbrotbäume (Baobab) geprägt und viel Sandboden umringt sind. Natürlich habe ich auch den Retba-See (Lac Rose) besucht, der aufgrund des ganzen Smogs leider nicht wirklich so pink aussah, wie man es vielleicht von einigen Fotos im Internet kennt.
Wer auf der Suche nach Tieren ist, der ist im Reserve de Bandia gut aufgehoben. Hier findet man Giraffen, Zebras, Nilpferde, Antilopen oder aber auch Krokodile.
Oftmals wirken die Gebäude teilweise zerfallen, es liegt überall Müll herum und die Kinder haben sich mit Autoreifen ein Fußballfeld improvisiert. Doch sehen die Menschen glücklich aus, sie sind stolz auf ihr Land und zeigen an jeder Ecke Gastfreundschaft. Gegessen wird typischerweise nicht auf einem Tisch, sondern auf dem Boden. Die Frauen bereiten das Essen, meist Hühnchen oder Fisch mit Pommes oder Reis, zu und dann wird das fertige Gericht auf einer großen Platte serviert, von der 8-10 Personen essen können – natürlich mit Hand. Eine neue Erfahrung für mich, aber auch eine sehr Besondere!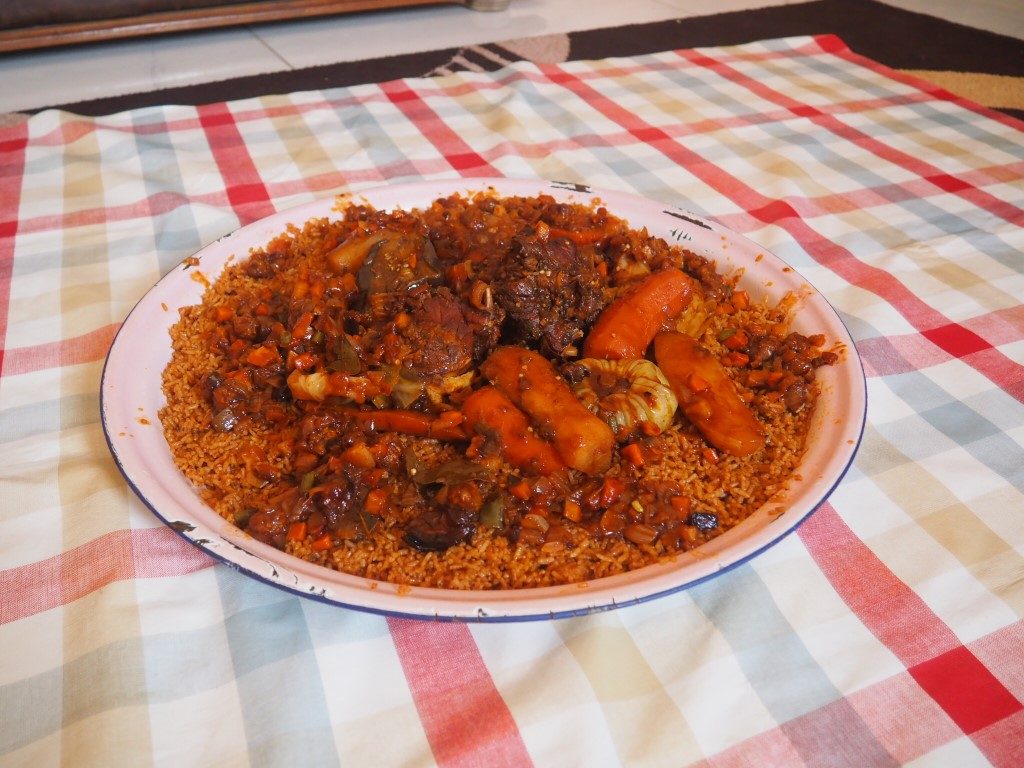 Nach diesem Trip nehme ich sehr viele Eindrücke mit und bin froh, dass ich die Möglichkeit hatte, in eine komplett andere Welt einzutauchen. Ein Land, das auf dem zweiten Blick wunderschön ist und die Menschen so nett und offen sind.