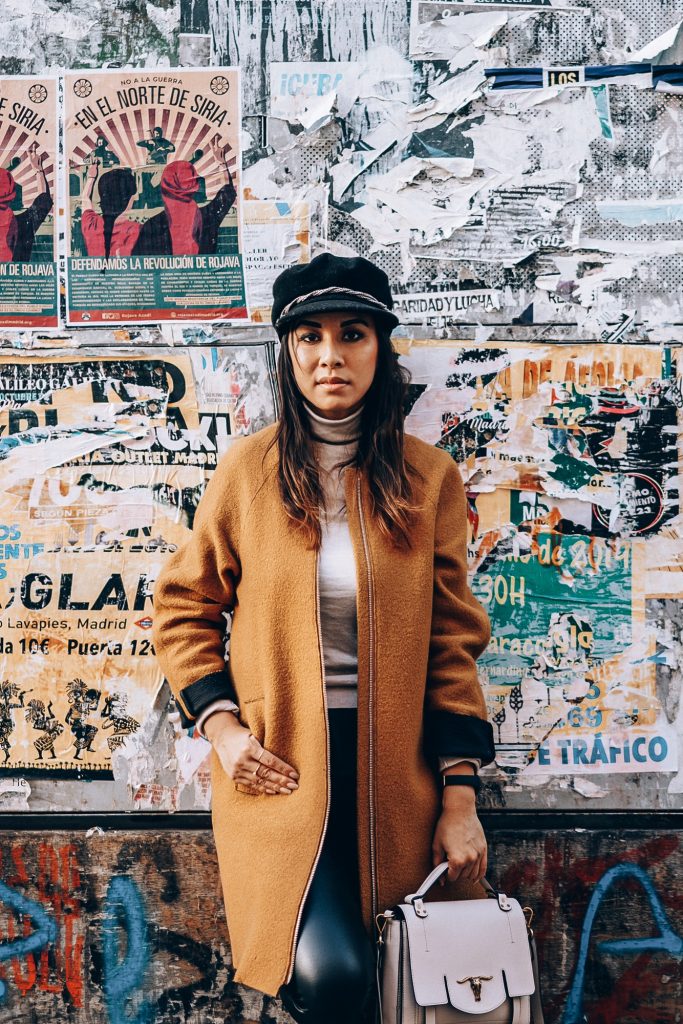 Who is The Blogtrotter Girl?
Nachdem Sophia ihr Masterstudium in Betriebswirtschaftslehre mit dem Schwerpunkt Marketing erfolgreich abschloss, war sie zunächst bei der Unternehmensberatung der Deutschen Telekom tätig. Anschließend arbeitete sie als Digital Marketing / PR Manager in einem Luxuskonzern und leitete später den B2C Business Development & Innovation bei einem Verlag.
Im Jahr 2012 veröffentlichte sie das Online Lifestyle Magazin SMOKEY CATS. Seit fast drei Jahren arbeitet sie als Chief Marketing Officer und VP of Partnerships beim deutschen Accelerator und Inkubator DIGITALHUB.de.
Parallel moderiert sie internationale Startup-Events und Konferenzen wie WebSummit, SLUSH Tokyo oder DIGITALX und war als Reporterin für GALILEO und Abenteuer Leben unterwegs. Sophia bloggt daher gerne über ihre Erfahrungen, neue Shootings & Jobs, aber auch über ihr Privatleben, Interessen und Inspirationen.  
Sie spricht Deutsch, Englisch, Französisch, Vietnamesisch und Chinesisch und liebt es, neue Menschen aus der ganzen Welt treffen.
Neben ihrer Leidenschaft für Mode, reist sie gerne um die Welt um neue Orte zu sehen, in neue Kulturen einzutauchen und Kleidung und Accessoires aus der ganzen Welt zu kaufen.
Sie genießt das Leben in vollen Zügen, ist ein sehr positiver Mensch und optimistisch, dass alles irgendwann so kommen wird, wie es kommen soll.
// 
At the moment Sophia works as a Head of Marketing & Business Development at the DIGITALHUB.de.  She likes to gossip about her experiences, new shootings & jobs, but also her private life, interests and inspirations. In 2012 she published the online lifestyle magazine SMOKEY CATS, which is was already praised by critics. After Sophia completed successfully her Master in Business Administration with the focus on marketing, she worked at a management consultancy. Subsequently, she worked as a Digital Marketing / PR Manager in a luxury group and later led the B2C Business Development & Innovation at a publishing house.
She speaks german, english, french, vietnamese and chinese and loves to meet new people from all over the world.
Besides her passion for fashion she loves to travel the world and see new places, dive into new cultures and buy clothes and accessories from all over the planet.
She's enjoying life to the fullest, a very positive person and optimistic that everything eventually will work out as it's supposed to be.

blog·trot·ter
1
[
block

-trot-tär
]
1) Herkunft: Globetrotter [ˈgləʊbˌtrɒtə]
= Weltenbummler bzw. ein gewöhnlicher weltweit Reisender, insbesondere Tourist oder ein Geschäftsmann
2) Ein BlogTrotter ist damit eine Person, die:
in der Blogosphäre

durch die Gegend spaziert und 100te von Blogs am Tag

liest

hunderte RSS – Feeds in seinem / ihrem Feed-Reader

hat

nicht viel Zeit zum Bloggen für sich selbst findet und die das "nur so durch die Gegen surfen" als Hauptaktivität im Leben sieht
Dutzende von Tweets und Retweets pro Tag verschickt
mit engen Freunden und Familie über Onlinetools, anstatt per Telefon interagiert
das Blogging als ihre Karriere und Zukunft sieht