Weiter geht es Richtung Süden zum Küstendorf Canggu, der für seinen 10 Kilometer langen Strand bekannt. In diesem hippen Dorf dreht sich sehr viel ums Surfen, aber die sehr gute kulinarische Küche. Abends trifft man sich gerne im Finns Beach Club und das Beste ist, man braucht sich nicht sonderlich schick zu machen, denn überall wird in Flip-Flops gefeiert. Diese Gemütlichkeit und das entspannte Miteinander haben mir sehr gut gefallen!
Gut essen gehen kann man bei The Shady Shack, The Avocado Factory oder Ulekan.
Und hat man noch nicht genug von den Strand in Canggu, so gibt es noch viel mehr Strände im Süden, zum Beispiel in Uluwatu. Hier muss man auf jeden Falleinige Stunden im Omnia Dayclub verbringen – the place to be!
Eine hervorragende Aussicht und klares Wasser zum Entspannen am Strand findet man am Bingin Beach.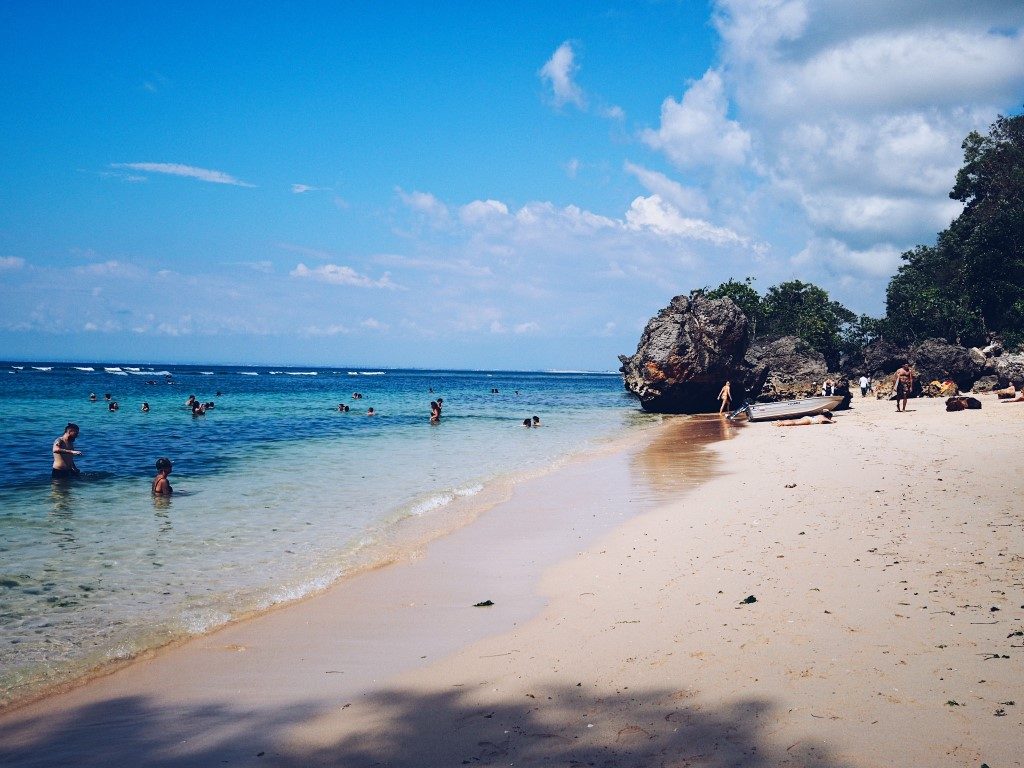 Ein toller Beachclub ist das Ulu Cliffhouse. Um im Pool schwimmen gehen zu dürfen, muss man sich einfach nur einen Drink bestellen und hat direkt eine schöne Aussicht auf das Meer.
Wenn gerade keine Flut ist, kann man auch die Gegend um Suluban Beach gut erkunden. Viele Treppen müssen überwinden werden, um zum Strand zu gelangen.
Rechtzeitig zum Sonnenuntergang sollte man sich beim Uluwatu Tempel befinden und hier einen der heiß begehrte Plätze beim traditionellen Uluwatu Kecak & Fire Dance ergattern. Eine Performance, die man nicht so schnell wieder vergisst, umringt von einer einmaligen Meereskulisse.
Zum Abschluss des langen Tages habe ich mir eine schöne Meeresfrüchteplatte im Avatar Bali Restaurant gegönnt, den Abend ausklingen lassen und ein letztes Mal den Wellen gelauscht.
Indonesien war eine tolle Erfahrung und das Land gehört zurecht zu den beliebtesten Reiseländern. Ich habe mir einen guten Überblick verschaffen, hätte jedoch noch einige Tage mehr benötigt. So habe ich nun einen Grund, um bald wieder zu kommen!