Die letzten Jahre habe ich wirklich sehr viele Konzerte und Festivals besucht, aber so ein Konzert wie gestern habe ich in der Tat noch nie erlebt. Am Sonntagabend ging es nach Köln Ossendorf zur dort ansässigen ALDI SÜD Filiale, ja ihr habt richtig gelesen: ALDI!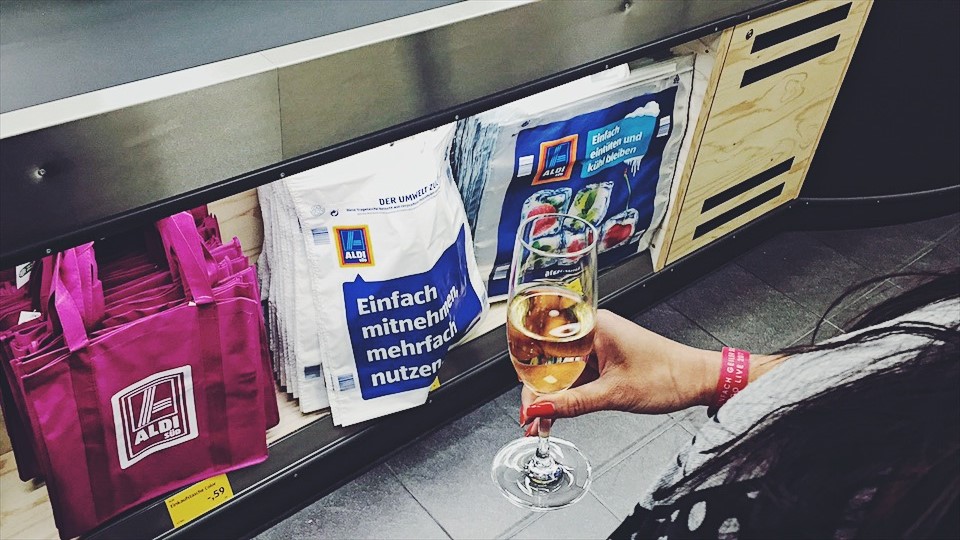 Mitten zwischen Gemüse, Klopapier, Butter und Käse fand ein sehr exklusives Konzert des Berliner Nachwuchs-Rapper Fargo statt. Er sang einige Songs aus einem Album "Wunderbare Jahre". Und er war nicht alleine von der Partie, sondern brachte direkt musikalische Verstärkung mit. Tay Schmedtmann und Boris Alexander Stein, bekannt aus "The Voice of Germany", waren ebenfalls am Start und gaben ihre Gewinnersongs zum Besten.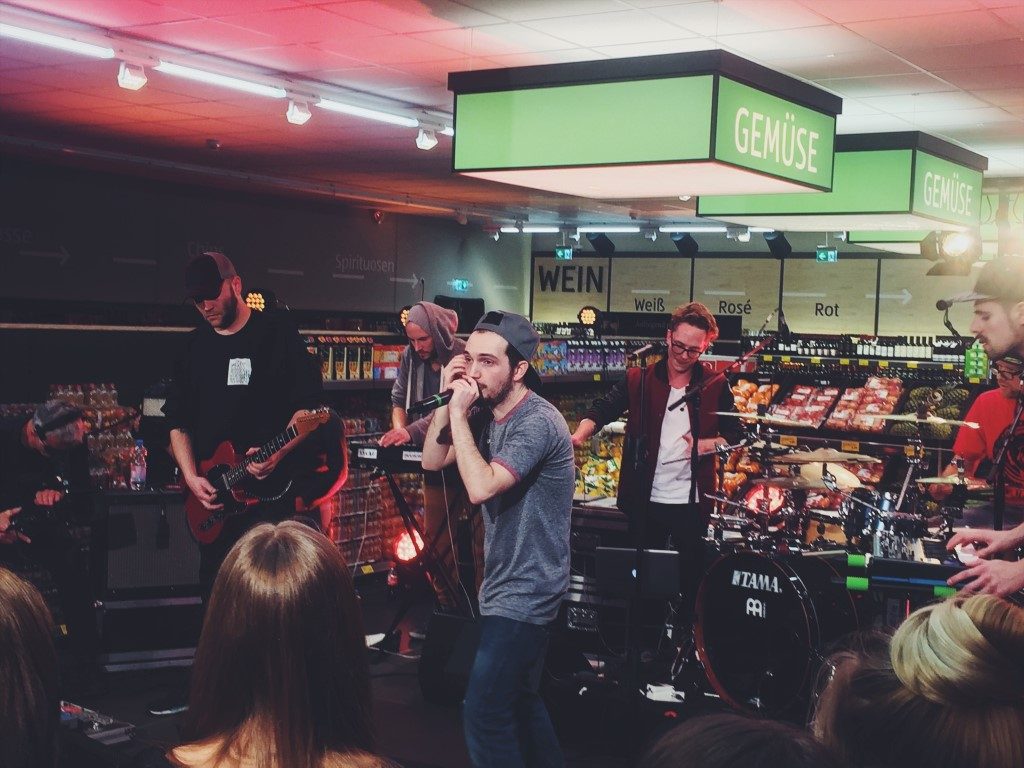 Wer nicht die Möglichkeit hatte live beim Konzert dabei zu sein, konnte per Livestream auf Facebook dabei sein, das Geschehen verfolgen und sogar interaktiv bei Fargos Jam-Session durch kommentieren mitmachen. Nach dem Konzert konnten sich alle Gäste am reichhaltigen Buffet durchschlemmern und die ein oder andere Frage an die Musiker stellen.
Das Highlight war natürlich Fargos Song "Einfach sein", das ihr sicherlich schon bei der ALDI-Kampagne "Einfach ist mehr" gehört und gesehen habt. Passend zum neuen Einrichtungskonzept von ALDI SÜD : ein sehr futuristischer Store mit Coffe to go, besserer Beschilderung und einem schicken Innendesign. So einen Abend haben die ALDI Mitarbeiter sicherlich auch noch nicht erlebt.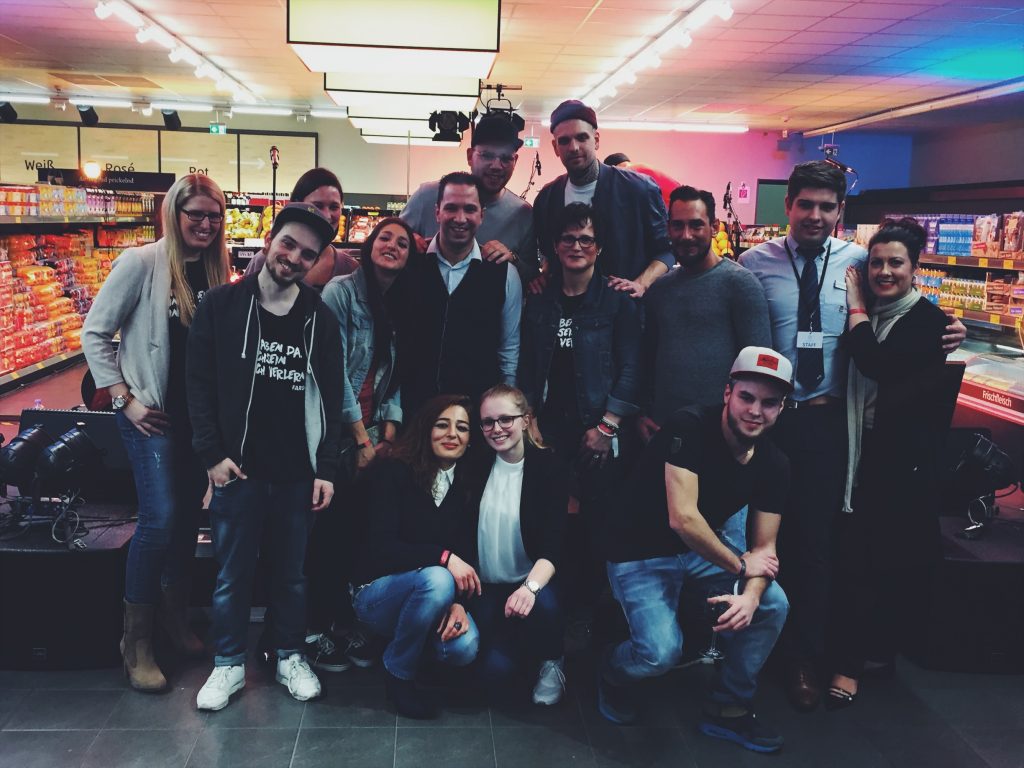 Dieses coole Konzert war einmalig und wird sicherlich nicht so schnell in Vergessenheit geraten –Danke Fargo und ALDI SÜD !
In Zusammenarbeit mit ALDI SÜD